Rosh Hashanah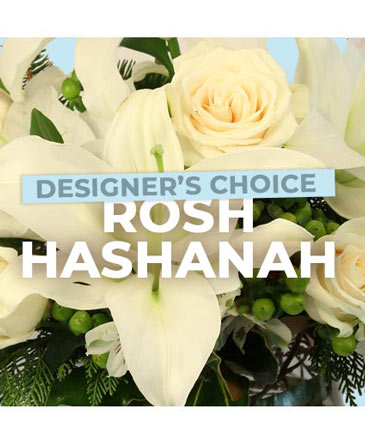 Rosh Hashanah Flowers
Designer's Choice
Flowers are the perfect way to say 'Happy Rosh Hashanah!' Our expert designers will craft a gorgeous bouquet that embodies the joy of the holiday. Perfect for any festivity, these flowers will bring joy to all who see them. Order some flowers for your Rosh Hashanah celebrations today!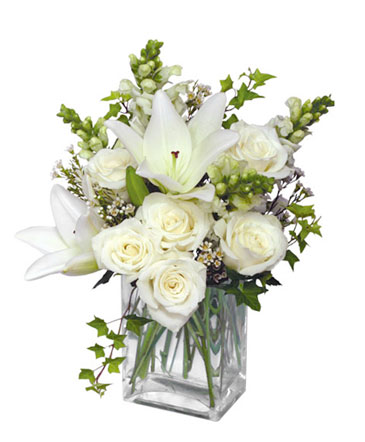 Wonderful White
Bouquet of Flowers
Say Thank You... I'm Sorry... or Thinking of You... with flowers from Flowers Galore. Send one of these uplifting bouquets, along with your best wishes for a day that is happy and sweet. Order flowers online 24/7 or call and place a direct order if you prefer.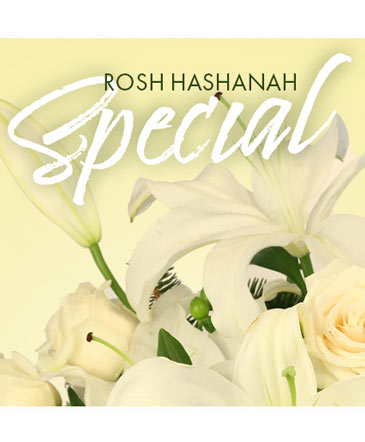 Rosh Hashanah Special
Designer's Choice
Rosh Hashanah is here and it's time to celebrate! These flowers are full of joy and beauty, making them the perfect addition to any Rosh Hashanah festivity. They'll bring happiness and cheer to everyone who sees them. Send some flowers to your loved ones today!
Happy Rosh Hashana, from Flowers Galore. May this be a Healthy and prosperous one. Send one of our Beautiful arrangements to your or someones Home to make an impression! Happy Holiday!